Cinema
August 17, 2017
The premiere of the social drama The "Pose of a Child" was held at the 63rd Berlin International Film Festival, where the painting was awarded the main prize – "The Golden Bear", and also received the FIPRESCI award. In August 2013, Romania sent a painting to fight for the Oscar in the nomination "Best Foreign Language Film". The performer of the main role was also awarded the European Film Academy Award for Best Actress, and at the Stockholm Film Festival the painting claimed another prize – the Telia Film Award.
# 66: Pose of the child / Pozitia copilului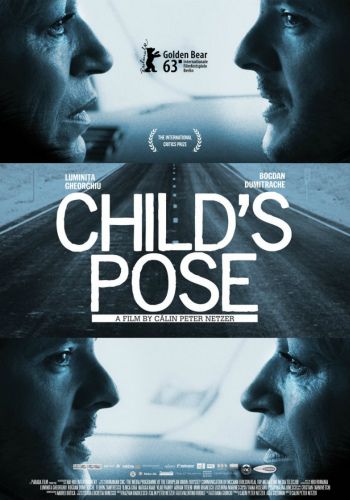 Like the vast majority of true cinephiles, I try to go beyond the usual framework of mainstream cinematography and discover something new and original. My curiosity opened the so-called "new wave" of Romanian production. Such films are usually not particularly advertised, so you can learn about them only from the competitive programs of various film festivals. My new discovery was the social drama of Kalin Peter Netzer "The Pose of a Child". The picture interested me in that it became a laureate at the Berlin Film Festival in 2013 and was nominated for an Oscar as the best Romanian film.
Perhaps, I too will join in praise to the creators of the film, because they really got a good author's drama, which makes you think about the situation as a whole. The plot of the film is that one careless driver knocks down a child to death. The guy faces a prison sentence, but his mother has powerful connections with which she tries to settle this matter peacefully. But will she be able to bribe the witnesses and should she really try for the sake of her son, who does not show the proper respect? I like that the writers put more emphasis on the human factor. No, it's not a standard tape at all about how corrupt our law enforcement system is, that the one who has more money and connections will be right.
By the way, the outcome of the matter is absolutely not important for the creators. Here, the mother's zeal to protect her son, who does not even appreciate her help, is more curious. To some extent, she even regrets this woman, but she herself is to blame for having raised her child in this way. Authoritarian mother always tries to control everything. Her cynical and business approach to business outrages and only closer to the end the iron lady will show her slack, when the real emotions will be reflected in her monologue. Luminita Georgiou played professionally. Her game was very confident and convincing. Personally, the ending caught me off guard. Still, I was waiting for another denouement, but since the film touches on completely different topics, then the open final is more appropriate. I recommend to all who love the author's cinema.