Culture
09 May 2017
As much as we do not want a really warm and sunny spring, the weather, like nature, obviously has its own plans. And since the walk in the fresh air and various garden businesses had to be postponed, we recommend that you do not waste time in vain and enjoy a cup of hot tea and a good book.
Today's our compilation will acquaint you with three writers and one writer, as well as with their works that will not leave you indifferent: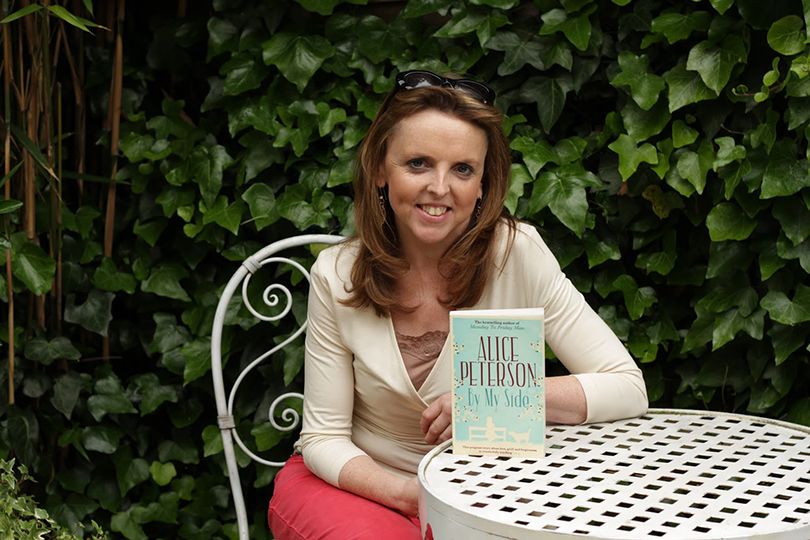 Alice Peterson
Alice Peterson wanted to dedicate her life to tennis, but at the age of 18 she was diagnosed with a terrible diagnosis of "rheumatoid arthritis", which crossed out the possible career of the future tennis player. She learned to live with her pain and overcome it every day thanks to her parents and close friends, and found a real outlet Alice in writing novels.
To date, the works Peterson are very popular all over the world. In 2014 her book "Only a step to you" became the leader in the nomination "Best Romantic Read" at the famous festival "Festival of Romance" . Her works are imbued with love and hope for a bright future – it is impossible not to fall in love with these stories and their heroes, with whom you want to cry and laugh.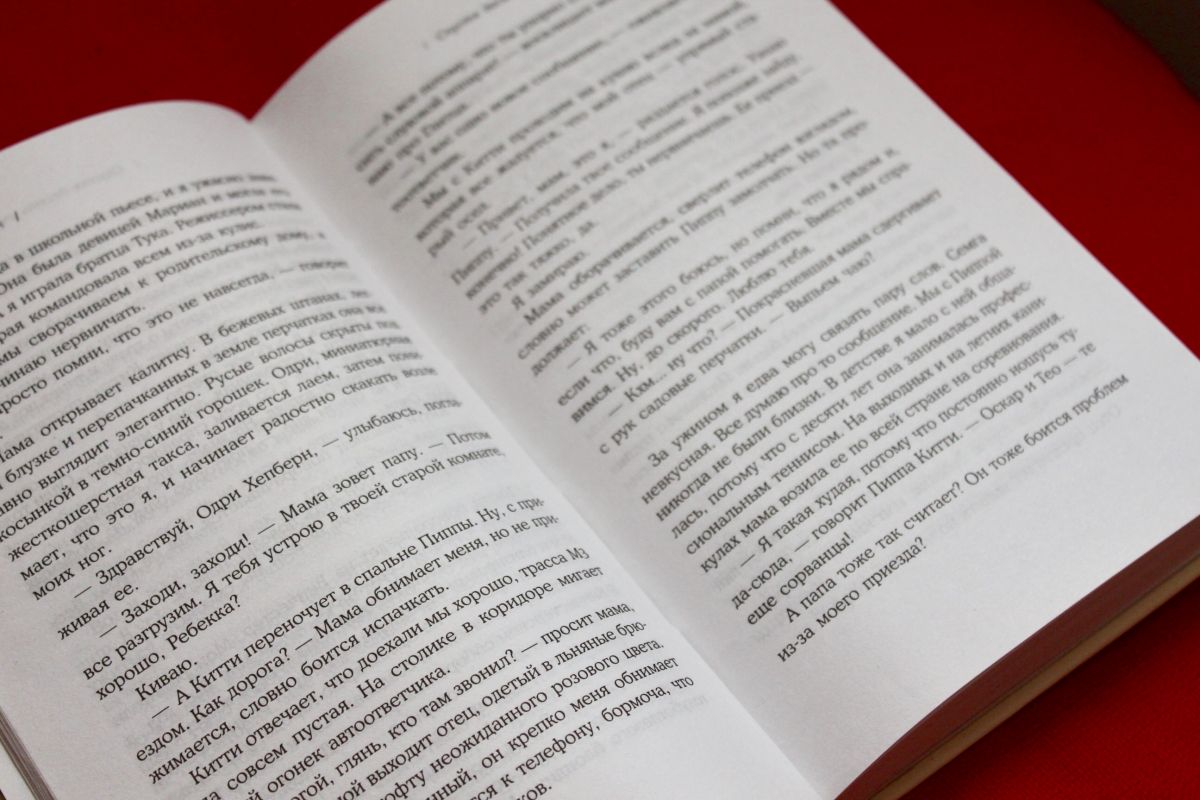 The main heroine of the book "Ten happy years later" Rebecca works in the prestigious London art gallery and is very happy in marriage with Olli but when her husband experiences a tragedy, she decides to return to her home town, where, perhaps, time will help heal the wounds. There she meets Joe – a successful owner of a wine bar and an enviable bachelor, with whom in the past they together with Olli were best friends. How has their life changed in those ten years that they have not communicated and will they be able to rebuild relations, and most importantly, what kind of secrecy does Rebecca and Joe you will learn by reading this book.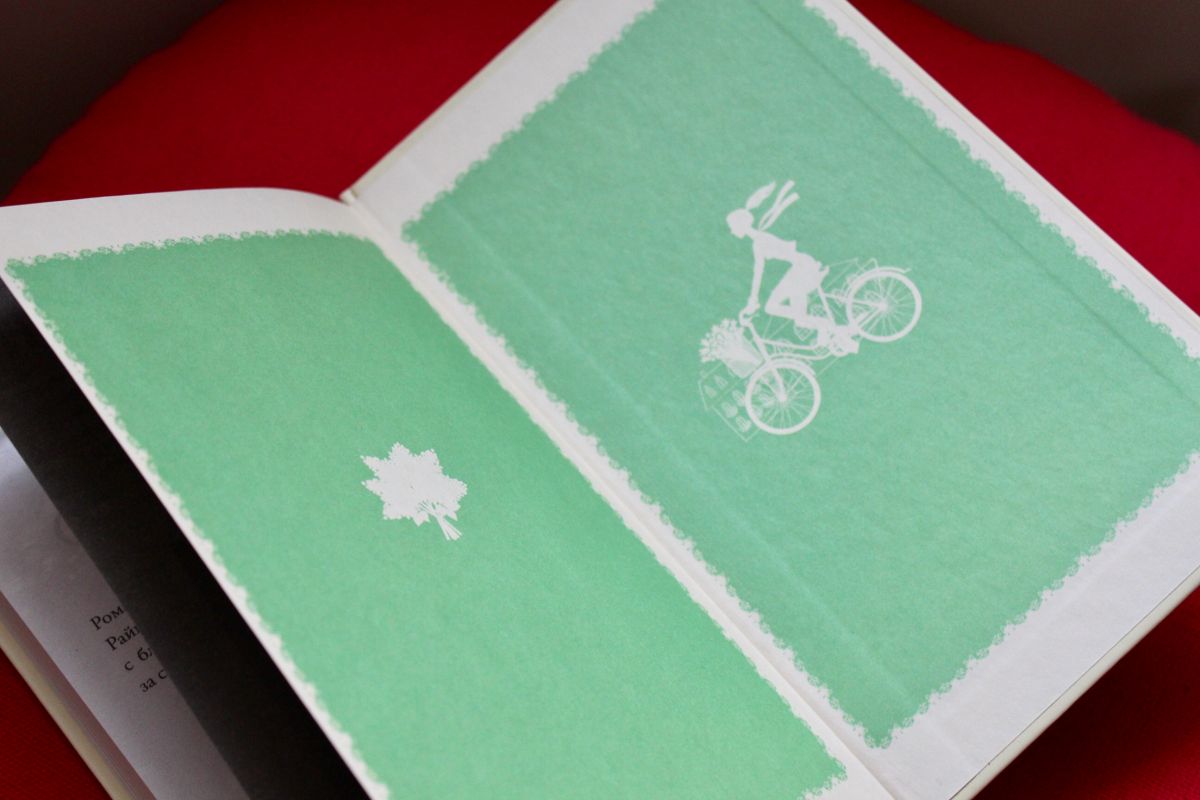 "Going shopping to the supermarket" Sainsburyz ", where I mostly hid behind the rows, so as not to stumble upon my parents' acquaintances, I go in the direction of" Meso Joe ". It is located on the square, near the cathedral. Meet with Joe today, I will end this need. He has the right to know about Ollie.
I have not seen him for more than ten years. Why did he leave Bristol and say nothing? "Friends do not just disappear," Ollie shared with pain. "Something must have happened."
Why did Joe come back here? How does he look now? I imagine his thick dark hair, catching gray eyes. Ollie was calm and talkative; Joe only spoke when he saw fit, and could only plug it with a glance. He rarely smiled, but then his expression changed so much that everyone seemed to shine with light.
The closer the square, the worse it becomes. Five years ago Joe called. I was twenty-six, I worked at home as an illustrator. Just ran out to the store for milk, and when I returned, I saw the red light of the answering machine. Joe wrote a strange note. He said that he found us, left a few of his numbers. He worked in London in some wine store. I was very surprised – and deleted the message. The decision was not easy for me. I thought all day, but in the end I acted like a coward. I was afraid that Joe would return to our life, that it would remind me of the past. Feel terribly guilty that she did not tell Ollie about Joe's call, but we only got married for a year and lived happily; I selfishly wanted to get rid of the slightest threats to this happiness. "
Bruce Cameron is a famous American writer and journalist. A novel "The Life and Purpose of a Dog" kept on the bestseller list of the New York Times for nineteen weeks: the story of a lone dog looking for its destination, touched the hearts of readers around the world.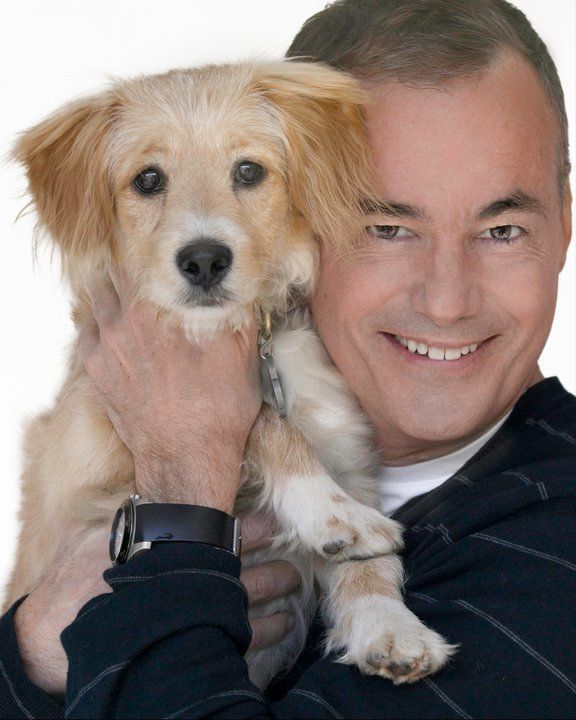 Bruce Cameron
The hero of the book "The Journey of a Good Dog" became a charming and kind dog named Babe . He lived an eventful life and fulfilled his destiny – helped [Ethanu] his master, to become happy … And now, when the master is no more, Babe is very bored, but Clarity the granddaughter Ethan does not let him lose heart. When she grows up, she will also need a friend who will protect her from trouble. Why not Babe not become such a friend? Fate gives a brave dog a new chance and a new life, because its purpose is to serve people and help them cope with adversity.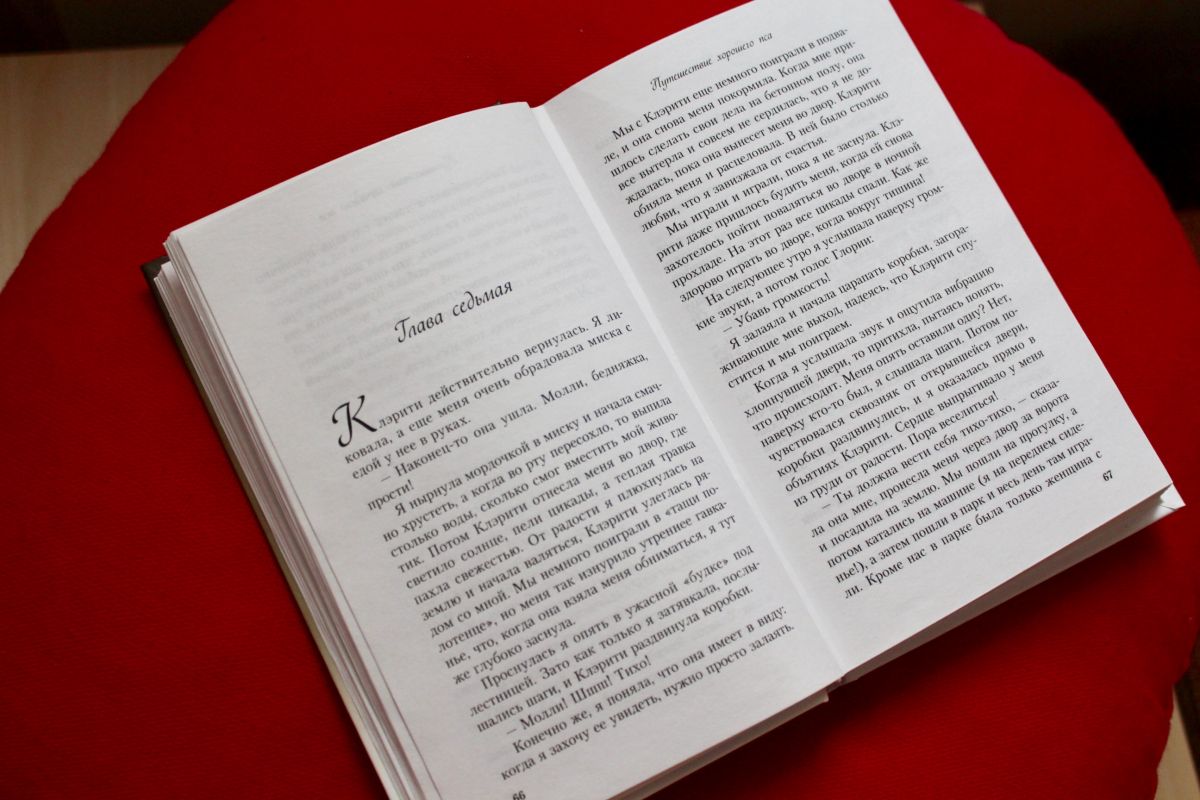 «- Everything, croutons are over. Come on, Molly, "Clarithy called, and I followed her into the bedroom.
– Molly, do you want to sleep here? – She invited me to the bed, I jumped to her, grabbed the pillow with my teeth and started shaking her.
Oddly enough, Clary's did not want to play – she was lying on her back with wide-open eyes. I put my head on her chest and felt her fingers begin to stroke my hair. Her mood changed – she again plunged into the dark abyss of sadness. We lay, embraced, and I hoped that the warmth of my body would lift her spirits. I crawled to kiss her in the face, which smelled of butter and croutons, with a touch of another sweet smell that was on my toy, but she turned away, groaning: "God."
And then jumped up and ran out into the bathroom, I heard a characteristic sound and smelled the sweet smell of toast. She was vomiting again. Before you go up and examine your teeth in the mirror, she washed the water several times in the toilet. Then she got up on the flat drawer and groaned: "Ninety-nine pounds. What a horror. "
I realized that I hate this box, it always brought Clary's pain.
– Molly, let's go to sleep.
This time she did not take me to the basement, but allowed me to sleep next to me. And again, with the happiness that we will spend this night together, I could not fall asleep. Clarithy put her hand on me and began stroking, and I curled up and pressed against her. As I fell asleep, I could feel how filled with love, and my fill filled it. I did not just guard her out of a sense of devotion; I loved Clarytry, completely and completely, how much a dog can love a person. Ethan was my boy, Clariti is my girl.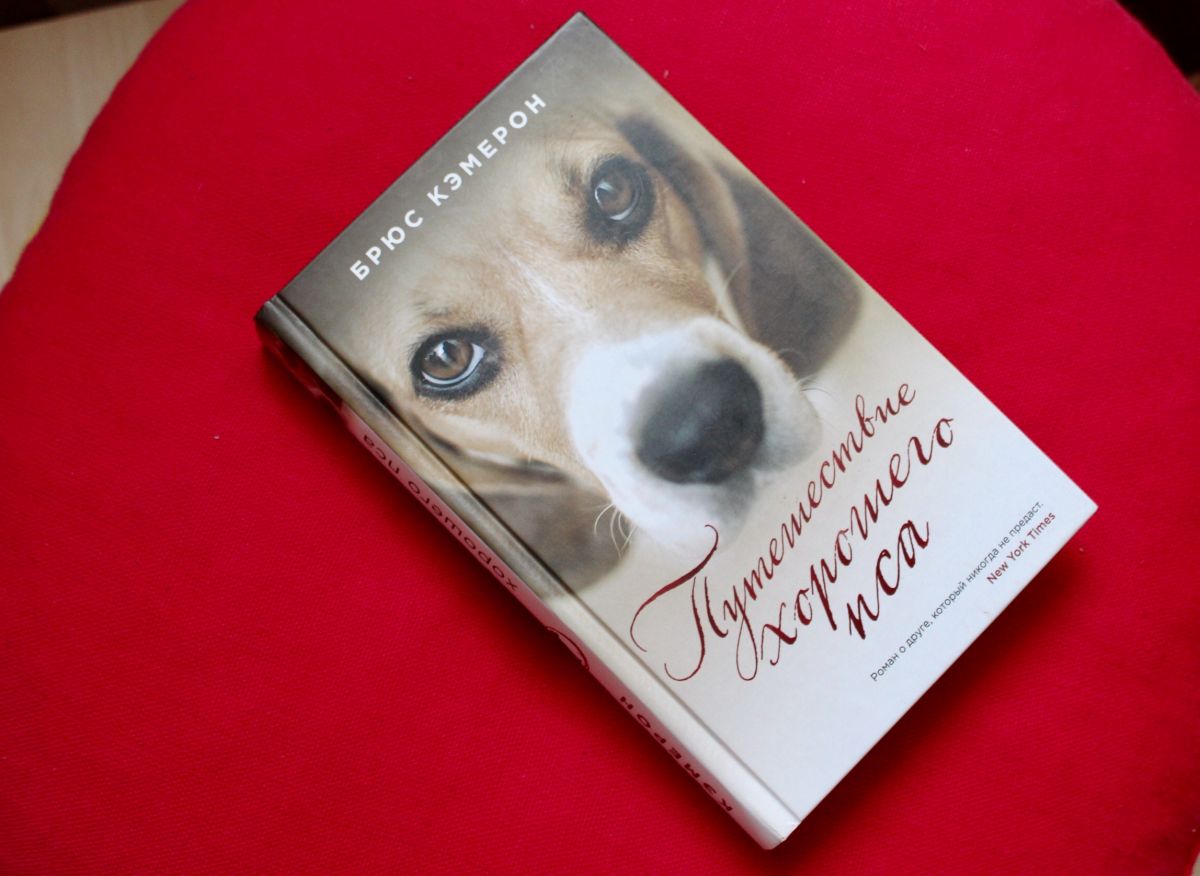 Guillaume Musso entered the literature triumphantly: in 2004, an unknown author sent a manuscript of his first novel "After …" to the publishing house, and after a very short time this novel Was sold by an unprecedented circulation – more than a million copies and translated into 20 languages. In 2009 "After …" was filmed.
Today Guillaume Musso is known all over the world – he is one of the best-selling French authors. His books are published in more than eighteen and a half million copies and translated into 38 languages.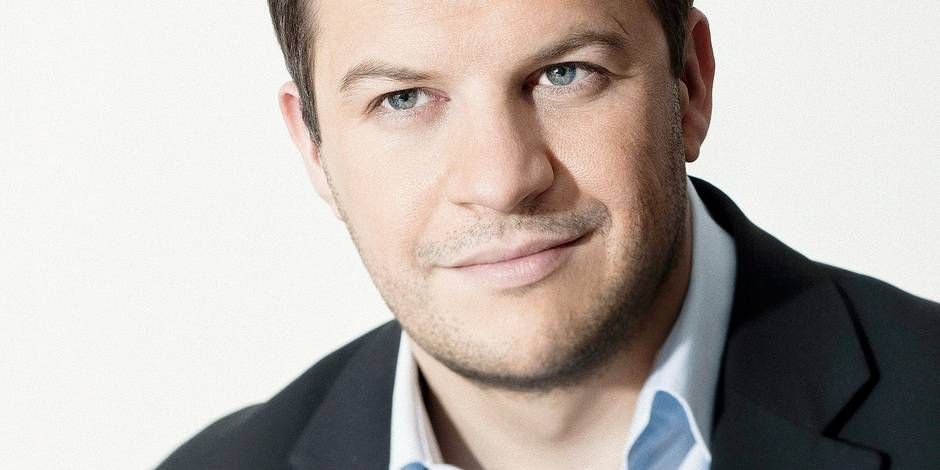 Guillaume Musso
The novel "Here and Now" tells a very unusual love story Lisa and Arthur, which occur only once In the year. All year he spends in search of the beloved, and she – in anticipation of meeting with him.
Lisa dreamed of becoming an actress, and to pay for her studies, she got a job at the bar on Manhattan where she once met a young doctor ] Arthur Costello . Despite the fact that it was love at first sight, everything turned out to be quite difficult, because Arthur is not like everyone else. If several years ago he had been told what would happen to him, he would not have believed it, he said it was a bad dream. But today this dream is a terrible reality for him. More than anything in the world, he wants to get out of the trap into which he was driven by the most powerful enemy – time. To lead such a struggle alone is absolutely impossible, and Liza can become his best ally, but will she have enough courage?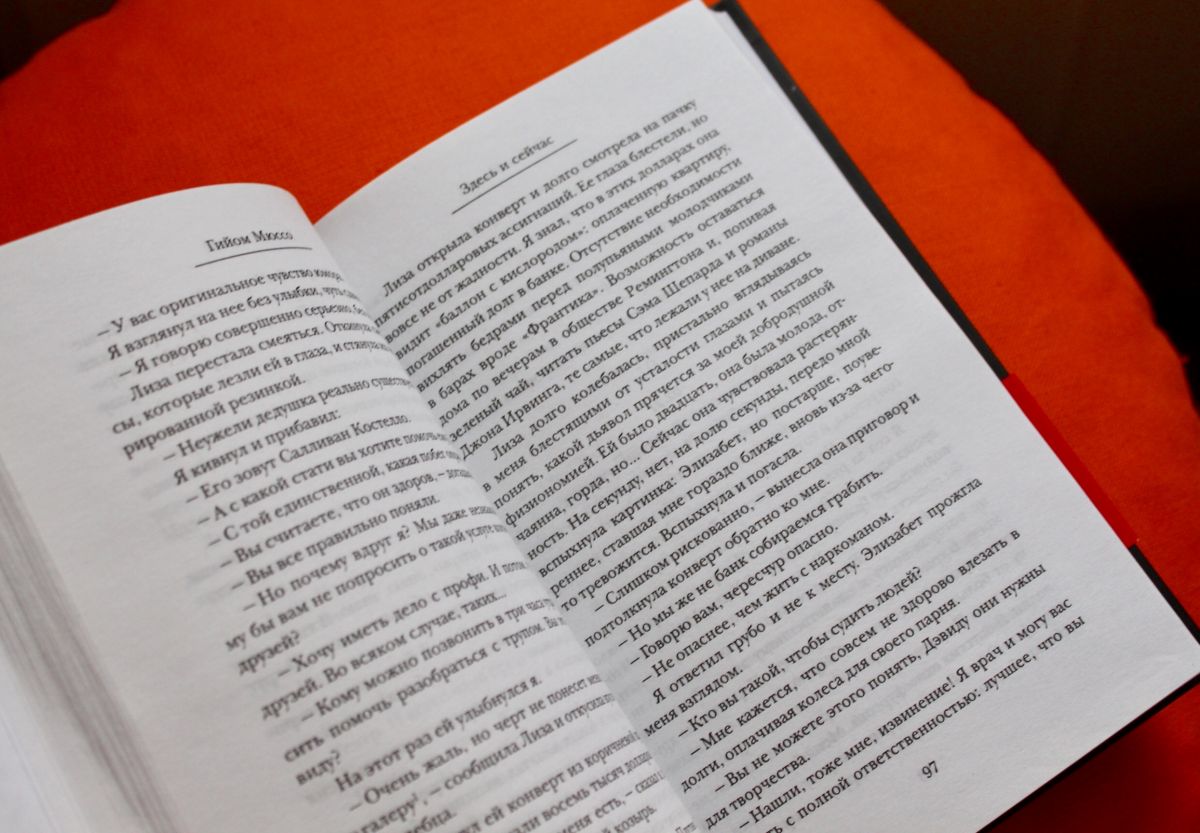 Love is a lighthouse
Love – a lighthouse raised above the storm,
Not fading in darkness and fog.
William Shakespeare
"Today.
Saturday 4 April 2015
The sun rose above the horizon, and the sky blazed.
An old Chevy pickup truck with a rounded bonnet and chrome bumper turned onto a country road that led to the northern tip of Winchester Bay cape. The places were wild, swept by the winds, where you do not look – the ocean and rocks.
Lisa Ames stopped the car in front of the house on a patch of gravel covered with gravel. A golden labrador retriever with a loud bark rushed to the car.
– Hush, Remington, – Lisa asked, slamming the door of the pickup.
She looked up and looked around the squat octahedron of the lighthouse, which surged into the sky next to a small stone house under a sharp tiled roof.
Lisa did not move very decisively toward the house and climbed the porch. I took out a bundle of keys from the pocket of a warm jacket with a hood, unlocked the door and entered the spacious hall, kitchen, living room – in general, in the main room of the house with beams on the ceiling and a huge window overlooking the ocean.
Furniture was not intricate – a bookcase, a wardrobe and many wooden, white-painted shelves. The walls are hung with fishing nets, ropes, ropes, on the shelves of a lightning bolt of all sizes, wooden lacquered lobster cages, starfish, sailboat in a bottle.
Near the fireplace, on the couch, Lisa discovered a tightly sleeping husband. Next to the floor was a three-quarter-empty bottle of whiskey.
Tears sprang to her eyes. She did not see Arthur after the death of the children, Benjamin and Sofia. Arthur emaciated like a skeleton, became unrecognizable – long tangled hair, a beard that fell, surrounded by black circles, eyes …
Lisa saw an old typewriter on an unpainted wooden table. Sullivan presented to his grandson for the fifteenth anniversary of Olivetti Lettera in a light blue aluminum case
She was surprised at the appearance of the machine. Arthur had not printed a long time ago. She twirled the roller and pulled out the inserted sheet. "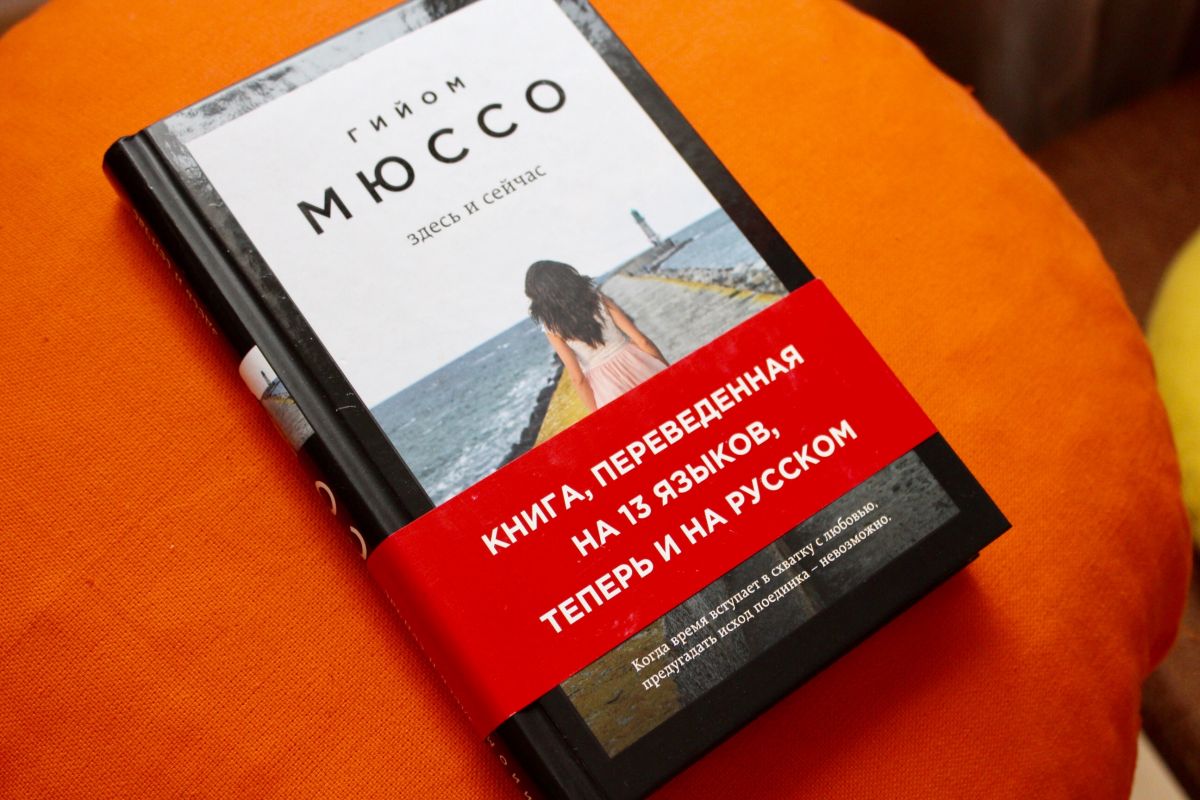 In the summer of last year, we already introduced you to Kevin Alan Milne so let's just say that every novel of it instantly becomes a bestseller. The author beautifully reveals the secrets of the male soul and makes shocking confessions, and his novels are a touching message to a woman that allows to look differently at the feelings of men.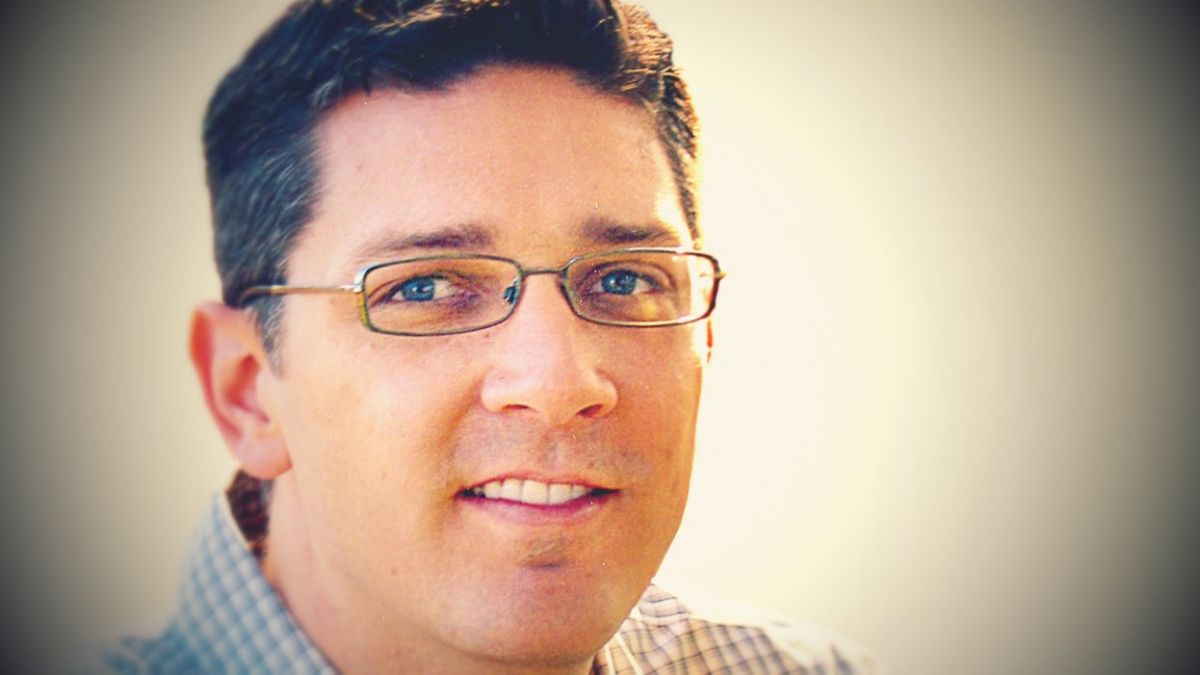 Kevin Alan Milne
The "final chord" was named so not by chance: on the wedding day Ethan promised to love, respect, cherish his wife and write a song for her. But the reality turned out to be much more complicated, the loud words were forgotten, and the photographs and old love notes that Anna so loved to hide in the guitar Ethan Dust and turned into rubbish. Hatred, lies and constant dissatisfaction with each other are the only things left from previous feelings. And it seems nothing can save their marriage. But the terrible accident that hits Anna everything changes … As if fate itself gives Ethan another attempt to fix everything – not yet written Last words, the last chord is not played.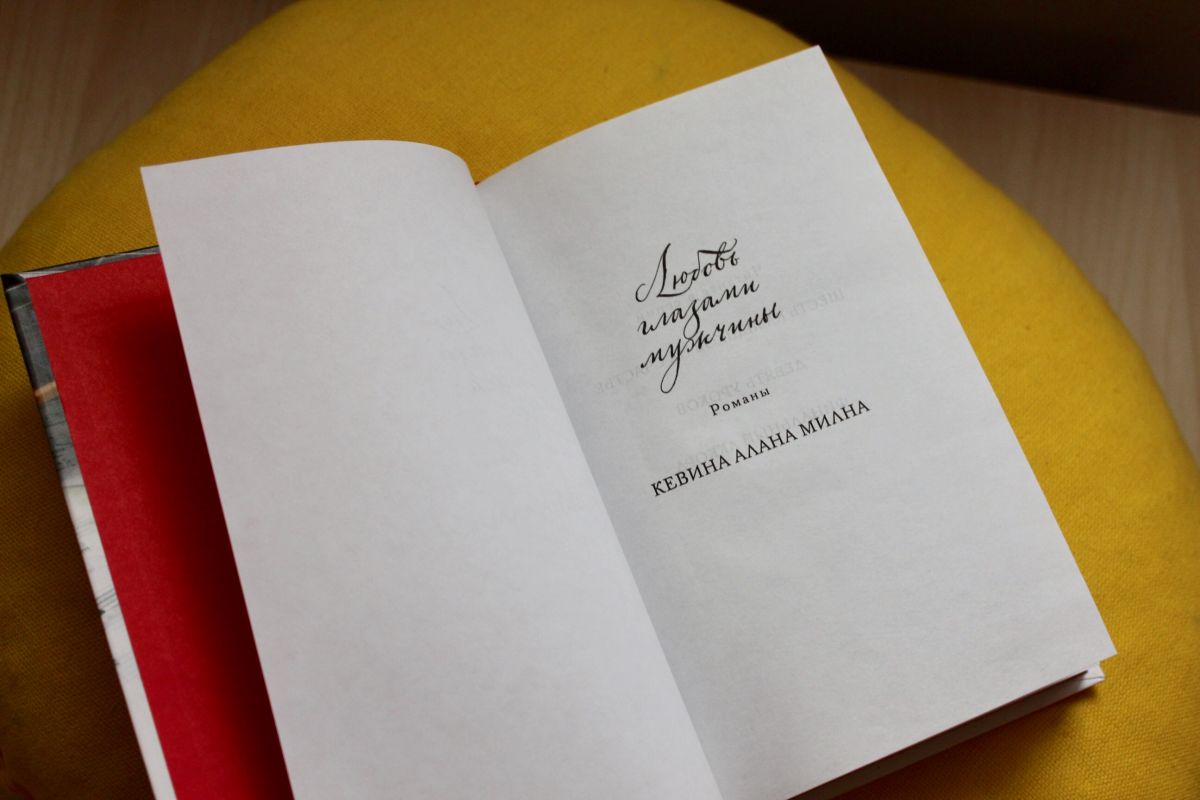 "My eyes instantly filled with tears." I looked at my wife lying on the bed.
– It's just an accident, Anna, or are you trying to tell me something?
She continued to remain silent. I began to re-read it from the very beginning, hardly holding back tears so as not to burst into tears.
"Ethan, part of my" I "died yesterday. I am sure that this part will never cease to hurt and will not return to its previous state. Why is life so cruel? God takes one and leaves others alive without any obvious meaning. Yes, part of my "I" died yesterday, when I watched them drop into Faith's land.
When she died, I lost a bit of myself. And yet … we have Hope. Perhaps, in this way, the Lord rewards us for adversity, forcing us to believe that there is always a small hope for which one must hold on.
Ethan, you were a real support for me during all that we had to endure. I count on you. I need you. I love you warmly.
Last night when I was lying in bed and weeping for my daughter's loss, I confess that I began to wonder if it was worth the pain that we had to endure. And then, as if in response to a plea, you brought a guitar, went to bed and started to play for me. Thank you for that. It was so beautiful. It reminded me of all the wonderful things that we had with you. I felt warm at heart, and I felt loved. That's what I needed then.
I know that together we can transfer everything, no matter what happens. I love you!
Yours forever, Annalisa.
P.S. Please play for me more often. We both need more beautiful music in life. "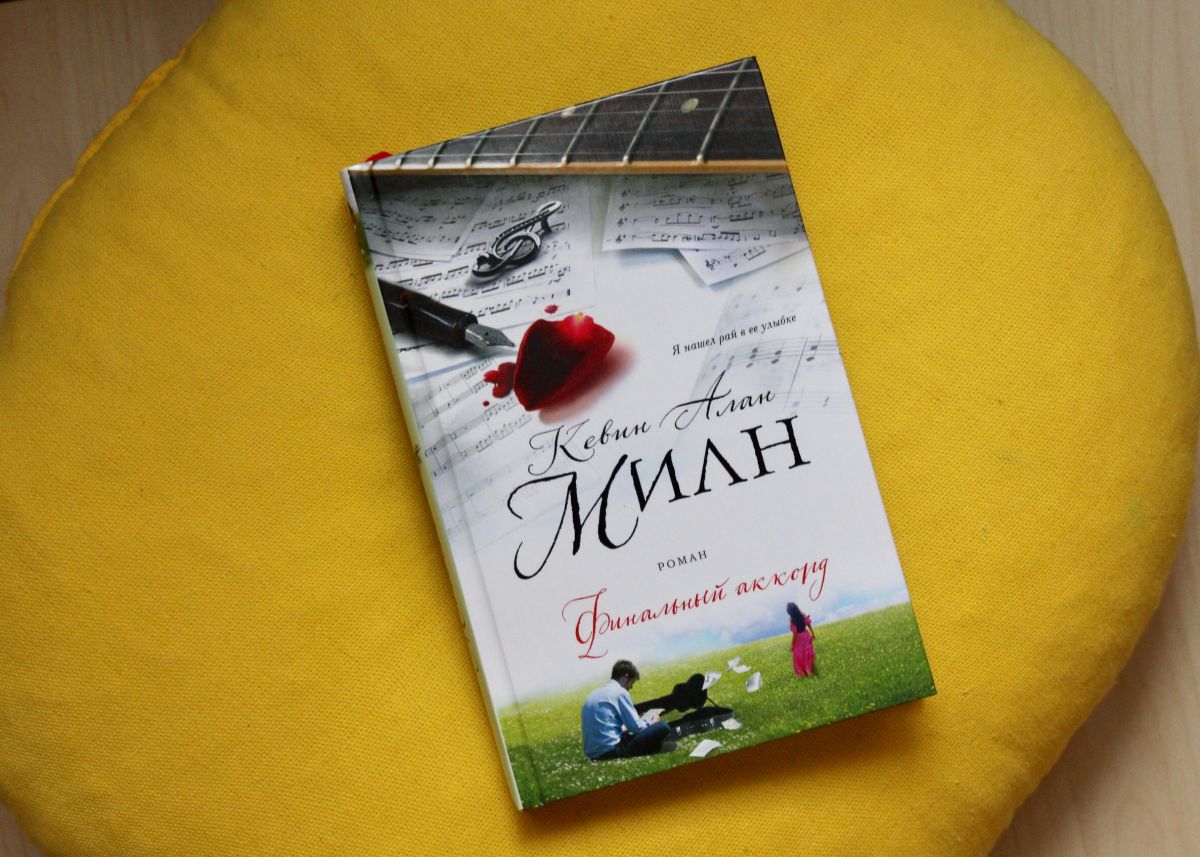 Read with pleasure!